This is my favorite turkey chili recipe. It's thick and saucy, not wimpy and watery like a lot of turkey chili recipes. It's tasty and filling, and only 8 Weight Watcher Points Plus…if you like to keep track of that sort of thing, like me. Favorite Turkey Chili 6 servings
1 tablespoon olive oil
1 small yellow onion, diced
2 cloves of garlic, minced
2 teaspoons kosher salt
2 teaspoons of chili powder
2 chipotle chile en adobo chopped, with 1 tablespoon sauce
1 1/4 pound ground turkey (that's 1 package of Jennie O Ground Turkey, you can substitute a pound of any kind)
1 bottle of any kind of beer 
1 large can (28 ounces) whole peeled tomatoes
1 can (15 ounces) tomato sauce
1 (15 1/2-ounce) can kidney or black beans, rinsed and drained
Saute onion and garlic in olive oil, just until they start to soften. Add salt, chili powder, chipotles and chipotle sauce and stir until combined over heat. Just a minute or two.
Add turkey meat and break up as it browns. Once browned, add beer and scrape all the yummies from the bottom of the pan. Let reduce over medium heat to half the amount of liquid. 
Use kitchen shears (or your hands if you prefer) to cut (or crush) up the whole peeled tomatoes. You don't need to go crazy. Just a few snip, snips to break up the tomatoes. Add tomatoes, and their juices to the pan as well as the tomato sauce. Let your chili simmer on the stove for at least 30 minutes until nice and thick. Add the beans during the last five minutes so they can heat through.
This chili is very flavorful and spicy. You can reduce the spiciness, by using only one chipotle. You can also substitute chicken broth for beer. This is great in the slow cooker as well, use only 1/2 the beer and drain the juice from the tomatoes.   
I'd love for you to keep up on my new posts and recipes by clicking on these cute buttons below, or follow me on Facebook and Twitter. You can also find me on Pinterest, that's my favorite place to hang out and I'd love to see you there!
Gobble, gobble! Melissa  Linking up with: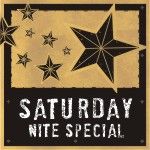 5 Easy Dinner Ideas for Busy Weeknights
My five FAVORITE recipes for busy families!
Quick to make
Light on your budget
Easy to clean-up
and...most important...absolutely DELICIOUS