I have a few projects I'm working on to add color to our kitchen, and the first one is a pantry door makeover. Our pantry door is very prominent in our kitchen and family room, so I thought it would be fun to paint it yellow. I used Martha Stewart Paint from Home Depot in Pencil (my favorite color!) and Annie Sloan Wax in clear and dark to finish it and give it a warm aged look.
I LOVE painted pantry doors, so I guess it was inevitable I would paint my own yellow! Here is the before and after. 
This is a pretty quick and easy project. I painted two coats on day one, and the following day I added a coat of clear wax, followed by dark wax. I worked during my daughters naps on both days, so a total of four hours. 
I used an ultra smooth foam roller and a soft bristle Purdy paint brush, for the tricky bits. 
I painted the inner panels first, then the sides, always going with the grain of the door. On my door, the wood grain is clearly defined, so it was easy to paint section by section. I carefully painted around the door hardware. There was no way I was going to remove the hardware with a toddler in the house. She would have everything piled in her play kitchen in no time! You can also tape off if you don't want to remove the hardware.
I painted two coats of the yellow paint. Then the following day, I finished it with Annie Sloan wax in clear and dark. The third picture is before the wax. It looks nice, but a little flat. A light application of the dark wax made a big difference. I also used my Silhouette machine to cut "pantry" out of gray adhesive vinyl for a little door decoration. 
I love it, it really brightens up our living room and kitchen. The best part is that it was completely free, since I had all the supplies on hand already! Fast and free, my favorites! 
I'll save the full kitchen reveal for another day since I have one more project to finish. 
So what do you think? Are you a fan of painted doors like me? If you are, you can check out my spray painted front door and my sister's turquoise pantry door.
I'd love for you to keep up on my new posts and recipes by clicking on these cute buttons below, or follow me on Facebook and Twitter. You can also find me on Pinterest, that's my favorite place to hang out and I'd love to see you there!
Thanks for reading!
Melissa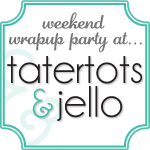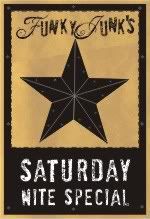 5 Easy Dinner Ideas for Busy Weeknights
My five FAVORITE recipes for busy families!
Quick to make
Light on your budget
Easy to clean-up
and...most important...absolutely DELICIOUS