I've been working on updating our kitchen, and I needed something special for the area above the sink. I love the retro EAT signs, but wanted something a little different, so I decided on a big "hello." I documented the step-by-step process, so get your jigsaws ready, and let's make some vintage style word art out of inexpensive and easy to use mdf!
Supply List
MDF (medium-density fibreboard)
Jigsaw
Drill
Clamps
Mouse Sander or Sandpaper
Paint
Glaze, or black paint
pencil
Optional – Silhouette Digital Cutting Machine to create template
I started by finding the font I wanted to use, a simple retro style script called Lobster. It is available to download free here. I love my Silhouette because I can cut any font I download. Awesome!!! 
In the Silhouette program, I welded the letters together and enlarged my word to the real life size, which was 28 inches wide by 11 inches high. Since this was outside of my cutting area, I just cut the word out of card stock section by section and glued the pieces together, like an overlapping puzzle.
If you don't have a Silhouette, you can freehand it, like I did here, or print your word on a regular printer using the tile option and cut the word out by hand to create a template.
I taped up my template just to double check the size for my space. Looks good!
Then, I grabbed a scrap piece of mdf from the garage. I think I may have painted something on top of it, but no problem, because I'm going to paint over it!
I traced around my card stock template with a pencil.
Now we move outside to cut. I'm using our old patio table as my work surface. It's super sturdy and heavy! I clamped my piece of mdf to the table with two adjustable clamps. 
When your using a jigsaw, you want to drill starter holes where you can't come in from an outside edge, so I drilled starter holes inside my "e" and my "o." I could not find the larger wood paddle bits when I was doing this project, so I used the largest drill bit we had and drilled two connecting holes. You just need a space big enough to fit the jigsaw blade.
Cut your inside pieces out first, just go slow and steady and stay right on your pencil mark. The jigsaw goes around curves pretty easily. If you come to a straight turn, stop and come at the angle from the other side. I love using the jigsaw, it is a lot like sewing, but louder and messier.
It only took me about twenty minutes to cut out my hello sign. I used a mouse sander to smooth out the edges. 
I moved my sign back inside and gave her two coats of my favorite paint, Martha Stewart Pencil. I am still using the same quart from the dresser and the pantry door!
Once the yellow paint was dry, I used glaze to vintage it up a little. I love the Martha Stewart Black Coffee Metallic Glaze from Home Depot. The jar was around $5 and it has lasted forever. A little goes an extremely long way. If you don't have a glaze, you can use wood stain, or even slightly thinned down black paint.
So here is how you add a subtle vintage effect with the glaze. Pick up a tiny bit of glaze on an inexpensive stiff bristle brush and off load your brush onto a paper towel by dabbing off the excess. You only want a tiny bit on the very end of your paint brush. 
Take just the end of your brush and gently flick it across the edge of the wood. 
Here is a close up. It just looks like faint scratches where the edges would naturally be beat up. 
Hit the top edge all the way around. This part is super quick. It doesn't need to be overly perfect. If you think you messed it up, just leave it. It will only get messy if you try and wipe it off.  Imperfection is the goal! 
Hello, here it is! I love it! I'm going to use Command Strips to mount it on the tile area above our sink, but I think it would be adorable on a shelf or even in a photo collage. I'm thinking it needs a twin that can live on our patio. 
This is fairly big, but lightweight, so it would be an awesome photo prop!
I have a few more little things to finish, and then I can share the entire kitchen update. 
This week, I got a chance to stop by Goodwill and I found a vintage tennis ball hopper in blue. Just sitting right there when I walked in. It's all rusty and cute, so I snagged it and I think I'm going to use it in Max's room to store books. Tomorrow, I'm photographing a new cookie in a cup recipe. I'm so excited to share, so be on the look out!
 I'd love for you to keep up on my new posts and recipes by clicking on these cute buttons below, or follow me on Facebook and Twitter. You can also find me on Pinterest, that's my favorite place to hang out and I'd love to see you there!
Thanks for reading!
Melissa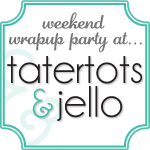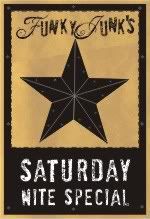 5 Easy Dinner Ideas for Busy Weeknights
My five FAVORITE recipes for busy families!
Quick to make
Light on your budget
Easy to clean-up
and...most important...absolutely DELICIOUS