Really, really, easy baked doughnuts. This is seriously about the easiest way there is to make doughnuts. Start with a can of Grands Homestyle biscuit dough, add a simple homemade icing and you made these cute and yummy doughnuts in about 15 minutes. The best part, no frying mess to clean up. Make them for your kiddos, they will go crazy. Seriously, so easy!
Start with the homestyle biscuits, and end up with these yummy Homer Simpson style doughnuts. 
Preheat your oven to 425 and line a baking sheet with parchment paper. I used the lid from my vegetable oil to punch out my doughnut holes. No special equipment needed! Brush dough generously with vegetable oil on all sides. I used about 1/4 of a cup of vegetable oil. Bake in the oven for about 6 minutes. That's it! See, so much easier than frying!
Now, you can skip the icing and dust them with powdered sugar, or cinnamon and sugar. But let's get fancy and make some super easy glaze. Combine 2 cups of powdered sugar, 1 teaspoon of vanilla extract, 2-3 tablespoons of milk and 4 drops of red food coloring. Add the milk slowly, starting with just one tablespoon at a time, you may need to adjust as you go. You want the glaze to be very thick. When the glaze is ready, turn your doughnut upside down and dip the top in. Set back down and add sprinkles. 
So cute and easy!
I'd love for you to keep up on my new posts and recipes by clicking on these cute buttons below, or follow me on Facebook and Twitter. You can also find me on Pinterest, that's my favorite place to hang out and I'd love to see you there!
Thanks for reading!
Melissa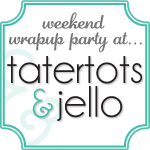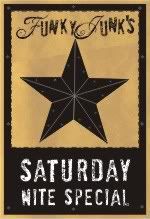 5 Easy Dinner Ideas for Busy Weeknights
My five FAVORITE recipes for busy families!
Quick to make
Light on your budget
Easy to clean-up
and...most important...absolutely DELICIOUS