These tender and yummy greek yogurt and blueberry pancakes are so tasty, we made them twice this weekend. Saturday and Sunday morning! Tender, fluffy, buttery, they are everything a delicious from scratch pancake should be. Here is the step-by-step and the recipe. 
Start by melting your butter, so it has a chance to cool while you prepare the rest of your ingredients. Preheat your griddle.
Add your dry ingredients to a large mixing bowl. 
Whisk dry ingredients together.
I have a cute assistant who is always happy to help with whisking.
I used Fage fat-free plain greek yogurt purchased from Costco.
Add the yogurt, melted butter, egg and milk to the dry ingredients and stir until combined.
Your batter will be nice and thick.
Keep your blueberries separate from the batter. Do not mix in, you will add them once the cakes are on the griddle. This keeps your blueberries evenly distributed and your batter from turning blue. 
Use your 1/4 cup measuring cup to measure batter onto a griddle or into a pan. My electric griddle is nonstick, so I did not need to prep the griddle with oil or butter.   
Then, working quickly, add fresh or frozen blueberries to your pancakes by dropping them onto the batter one at a time. If you use frozen, no need to thaw ahead of time. 
Once your pancakes are golden brown and the edges of the batter are drying out, flip them over. Try to only turn them once. My griddle was set to 325, and took about 5 minutes each side.
Then pile them up on a plate and serve your family fresh, hot, homemade pancakes.
More butter and blueberries? Yes, please!
Don't forget the hot maple syrup!
Greek Yogurt and Blueberry Pancakes
by Melissa at No. 2 Pencil
Makes 12 pancakes
1 cup all-purpose flour
2 tablespoons of sugar
2 teaspoons of baking powder
1/2 teaspoon of baking soda
1/2 teaspoon of kosher salt
1 cup of fat-free plain greek yogurt
1/2 cup of milk
4 tablespoons of melted and cooled butter
1 egg, lightly beaten
Start by heating griddle (I heat mine to 325) and melting butter. 
Combine flour, sugar, baking powder, baking soda and salt in a large bowl and whisk to combine. Add greek yogurt, milk, butter and lightly beaten egg to the same bowl and stir just until combined.
Pour batter onto griddle using a 1/4 cup measuring cup. Drop blueberries onto pancake batter and cook until the edges of the pancakes are dry and undersides are golden brown. Flip pancakes and cook until the pancakes are golden on both sides. Try to only flip one time so they cook evenly.
If you are not using a non stick griddle, make sure you brush cooking surface with oil or melted butter so pancakes do not stick.
I'd love for you to keep up on my new posts and recipes by clicking on these cute buttons below, or follow me on Facebook and Twitter. You can also find me on Pinterest, that's my favorite place to hang out and I'd love to see you there!
Thanks for reading!
Melissa
Linking up with some of my faves!!!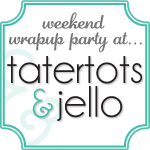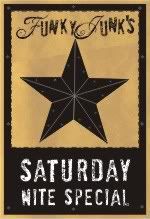 5 Easy Dinner Ideas for Busy Weeknights
My five FAVORITE recipes for busy families!
Quick to make
Light on your budget
Easy to clean-up
and...most important...absolutely DELICIOUS