When I saw this big rusty metal cabinet, I had to have it. I have been thinking about painting it a really fabulous color.  But for now, I'm going to let it live in our office and hold some of my supplies. 
It got a a mini makeover. I cleaned it really well, then switched out the old labels for fresh card stock. I cut some yellow vinyl numbers with my Silhouette machine, and I really love it. Maybe I won't paint it after all. This rusty detail is pretty great.
It's a safe spot to tuck my ever growing collection of spray paint.
And this inexpensive hanging file folder from target fits in there just right, and is keeping my card stock organized and accessible.

Even the wheels work great, and they look cute too!
What do you think? Keep the industrial look, or glam it up with paint?
I'd love for you to keep up on my new posts and recipes by clicking on these cute buttons below, or follow me on Facebook and Twitter. You can also find me on Pinterest, that's my favorite place to hang out and I'd love to see you there!
Linking up with some of my faves!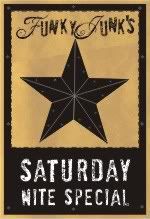 5 Easy Dinner Ideas for Busy Weeknights
My five FAVORITE recipes for busy families!
Quick to make
Light on your budget
Easy to clean-up
and...most important...absolutely DELICIOUS